vehicle details (Skoda Superb)
Car-Pass: certified mileage
The vehicles offered by Autosphere.be are all labeled Car-pass.
See Car-Pass
About this vehicle
This Skoda Superb II Elegance has been registered 2015 and counts %mileage% kilometers. The description of the equipment and options of this vehicle is for information and subject to errors.
Discover our others Skoda Superb
Equipments
18" wheels
Aloy wheels
Automatic air conditioning
Electric front seat adjustment
Electric mirror
Fog headlights
GPS system
Heated front seats
Opening roof
Panoramic roof
Park Assist
Rain sensors
Stability control
Xenon headlights
Fuel information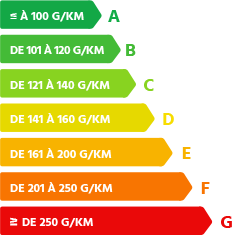 CO2 emission
emission class
anti-pollution standards

Euro 5
-- Installment loan. Downpayment : 0,00 €. APR (annual percentage rate) : 5.69%. Annual borrowing rate fixed : 5.55%. 48 monthly payment of 251,40 €. Total amount payable : 12 067,20 €. –

Subject to acceptance of your loan application by Alpha Credit s.a., money lender, rue Ravenstein 60/15, 1000 Bruxelles, RPM Bruxelles 0445.781.316. Announcer : Premium VO SPRL BE71 0018 4258 9869 EUR - GEBABEBB - SPRL PREMIUM VO, retailer, Rue de Bruxelles 124, 4340 Awans, N° TVA 0700.380.580. Your retailer Premium VO SPRL is acting as an agent on an ancillary basis.

Be careful, borrowing money also costs money
Simple, clear and confident financing offers
With autosphere.be, financing your future car becomes easy. Whether you are looking for a rental option, for a simple use or a credit purchase to own your vehicle, discover all our offers of rents at fixed rates and monthly payment.
Efficient car financing, it is also simplified procedures with a single interlocutor and a response within 24 hours in 80% of cases. Better, it is the point of sale that look after everything near the financial institution to meet your budget after providing all the supporting documents.
Accessories
By indicating your wishes for equipment, you do not commit to purchase it but simply allow the staff in the showroom to prepare the devices.
Portable GPS
For your getaways in Belgium and abroad, a portable GPS remains a very practical tool. Discover our offers in showroom.
hitch
With the installation of a hitch, you will be able to easily tow a trailer, a caravan or a van.
Our 3D effect floor mats
To protect but also embelish your cockpit, discover our 3D effect floor mats, available in all sizes
Roof bars
With roof bars, you can install a roof box, the bikes of the whole family or even a kayak!