vehicle details (Volkswagen Polo)
Car-Pass: certified mileage
The vehicles offered by Autosphere.be are all labeled Car-pass.
Learn more
About this vehicle
Buy this Demo car for 16 690€ : Volkswagen Polo VI Comfortline, with a warranty . This car is Black , 5 doors, counts 13 690 kilometers, first entry into service the 2018. This Volkswagen Diesel have a Manual gear box and has a power of 80 Hp din.
Discover our others Volkswagen Polo
Equipments
Back electric windows
Bluetooth
Cruise control
Electric mirror
Front electric windows
GPS system
Light sensors
On board computer
Power steering system
Radio/CD
Radio/MP3
Stability control
Traction control
Fuel information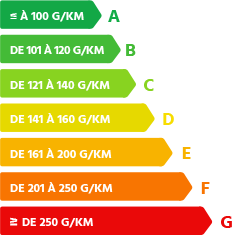 CO2 emission
emission class
anti-pollution standards

Euro 6
Simple, clear and confident financing offers
With autosphere.be, financing your future car becomes easy. Whether you are looking for a rental option, for a simple use or a credit purchase to own your vehicle, discover all our offers of rents at fixed rates and monthly payment.
Efficient car financing, it is also simplified procedures with a single interlocutor and a response within 24 hours in 80% of cases. Better, it is the point of sale that takes care of everything near the financial institution to meet your budget after providing all the supporting documents.
Accessories
By indicating your wishes for equipment, you do not commit to purchase it but simply allow the staff in the showroom to prepare the devices.
Portable GPS
For your getaways in Belgium and abroad, a portable GPS remains a very practical tool. Discover our offers in showroom.
hitch
With the installation of a hitch, you will be able to easily tow a trailer, a caravan or a van.
Our 3D effect floor mats
To protect but also embelish your cockpit, discover our 3D effect floor mats, available in all sizes
Roof bars
With roof bars, you can install a roof box, the bikes of the whole family or even a kayak!